Whether you're a big or small organisation, your support goes a long way helping us achieve our mission. Here's a few ways you can help.
Partnerships
Thank you to our wonderful partners. Their generosity helps us have even greater impact in addressing prevention, early detection, treatment and support. If your organisation would like to partner with us, we'd love to hear your ideas and approaches on how we can make a difference together.
Online course
Melanoma New Zealand's workplace online course is an easy-to-follow programme designed for New Zealand organisations. Educate your staff about sun safety and early detection with this easily accessible online course available on desktop and mobile. All staff members receive a certificate of completion after graduating from the course.
If melanoma is recognised and treated early enough it is almost always curable.
Educate your team.  This course could save lives.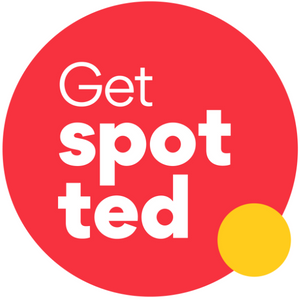 Annual Campaign
Our annual campaign, Get Spotted, is ideal for group participation.  Get Spotted 2023, ran from Monday 16 until Sunday 22 October.
You can show your support at any time throughout the year by sharing our social media posts, ordering UV Bands or participating in our online course.
Spot check events
Melanoma New Zealand's experienced Melanoma Nurse Educator travels the country holding spot check events where they offer free spot checks and provide education and information about all aspects of melanoma using the Spot Check Van or our Pop-Up Pod.
If you have a sizeable organisation (20+ people) that would benefit from a spot check event, please complete an enquiry form here.
SunSquirt Kiosks
These permanent and portable sunscreen dispensing machines encourage people to use sunscreen whenever needed.
The SunSquirt kiosks are easy to operate and are built to withstand indoor and outdoor conditions.
Aesthetically pleasing sunscreen dispensing solutions – permanent and portable
State-of-the-art dispensing technology provides immediate, convenient access to Cancer Society SPF50 sunscreen
All SunSquirt kiosks come with a 12-month warranty* and mains adaptor with an option to run off a lithium battery (at an additional cost)
Can be fully customised to include branding and sponsors logos if required
* Conditions apply
Each purchase of a SunSquirt kiosk contributes towards Melanoma New Zealand's mission of championing melanoma prevention, early detection and patient care for all New Zealanders.
Click here for more information on kiosk pricing, specifications and how to order.
Payroll giving
Payroll giving allows employees to make regular donations from each pay to a charity of your choice. Regular donations are vital to Melanoma New Zealand. They allow us to plan ahead, ensuring that we can educate and support Kiwis on the importance of prevention and early detection.
If your organisation would like to find out more about setting up payroll giving for its employees, please visit the IRD website or contact us.
Our farmers and growers are regularly exposed to harsh sun and are among the most at-risk sectors of developing melanoma in the country, so we feel it's important to provide them access to lifesaving information to protect themselves. We're proud to partner with Melanoma New Zealand and connect them to rural communities across the country. Together we aim to support our clients and the rural communities who struggle to find time to prioritise themselves and get access to health appointments.

– Glenn Croasdale – Chief Client Officer, FMG